Studycentro empowers studycentre with a complete Student, university relationship lifecycle management solution.

Learn More...

e-Campus-Campus Management Systems is a complete package one needs for a College/School to deal with...

Learn More...

SMU Studycentro Suite technology has been designed to run SMU Studycenter operations more efficiently and provide...

Learn More...

InsSys is a web enabled information management system designed to automate the entire operations of a modern Institute.

Learn More...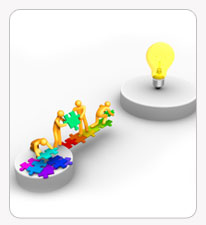 | | | |
| --- | --- | --- |
| | | |
| | Enter your email address to receive information about new products & offers from Greensys Solutions. | |
| | | |

About Us

Greensys Solutions is an India based web design and web development company providing high-quality, cost-effective solutions to small & medium enterprises. We analyze your requirements deliver scalable and easy maintainable web applications.

Web-based applications form the core of our services. Web development services include Student management systems (College, University, School, University-Study center) & more.

Whether you need any type of Web related services we have what you need at prices you can afford At Greensys Solutions, our goal is to provide you with professional service of the highest quality.

Our focus is not just to provide superiority in customer care, but to help our clients reduce their working costs, improve customer satisfaction, and maximize the value of every customer touch-point.

.Greensys provides a variety of excellent IT solutions to all customers requirements. The company was formed by combining the skill levels from different fields to be able to provide our customers with the best possible solutions.

The reason for our tremendous growth has been due to delivering high quality, highly tested and strictly secured products to the client with an equally high level of support and after sales service. Only by a strategic alliance with quality products can we prove ourselves worthy of the repeat business and referrals. Our main goal is to provide a great product range with outstanding value added service and maintenance facilities for fulfilling the client requirements.


Our expertise includes:

GUI applications, website design, Client-Server applications, Distributed-objects technology, COM/DCOM Objects, Internet technologies, E-Commerce and Component based development, distributed objects computing and object oriented analysis and design (OOAD) etc., with relevant programming languages, packages and Tools in different servers depends on the client needs.


At Greensys, we attach utmost importance to quality of work and quality of life. Ethical business practices and freedom to experiment with new concepts are integral parts of our work culture.
Testimonial
"The Software is quite useful. It is easy to work and equally easy to view reports. It simplifies the burden handling student data"

Mr Ramakrishnan, CSC.