Studycentro empowers studycentre with a complete Student, university relationship lifecycle management solution.

Learn More...

e-Campus-Campus Management Systems is a complete package one needs for a College/School to deal with...

Learn More...

SMU Studycentro Suite technology has been designed to run SMU Studycenter operations more efficiently and provide...

Learn More...

InsSys is a web enabled information management system designed to automate the entire operations of a modern Institute.

Learn More...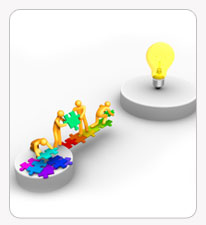 | | | |
| --- | --- | --- |
| | | |
| | Enter your email address to receive information about new products & offers from Greensys Solutions. | |
| | | |

Web Designing
In this age of fast communication and online environment you are just provided with 20 seconds to grab the attention of the customers and provide them with the details of your products so that you can entice the customers to your website. Good designs is the need of the hour as it forms the first impression in the mind of your customers giving them the conception of your website. Greensys Solutions's team of highly dedicated, creative and passionate designers creates a brand name for you and provides intuitive solution to you so that you can create an identity of yourself.

At Greensys Solutions we study:



| | |
| --- | --- |
| | The design minutely |
| | Analyze both the positive and the negative aspects of it and |
| | Observe the effect which it imparts to your customers. |


To attract the potential customers to your site, your site should always have the fresh information so that the visitors keep visiting your site.

Some of the special features are:



Greensys Solutions provides its customers with simple to use web interface which can be used without the prior knowledge of HTML.

In depth information at a low cost supported by multimedia.

The privilege of shrugging off the expensive IT resources.

You get the accurate information regarding the content which is developed by the highly experienced professionals.

Greensys Solutions assures that the whole work is done within the time-frame set by you and your contents will be regularized at a given pace. Apart from that, improvised methods are applied for the return of investments.

Greensys is, therefore, the most appropriate solution to your web site design needs.Contact us or you can also visit the Portfolio Page to view the designs developed by us according to the clients requirements. Alternatively, you may fill our RFP Form (Request For Proposal) and tell us what your requirements are. We will get back to you with a proposal and if possible, the estimated cost of the project.
Testimonial
"The Software is quite useful. It is easy to work and equally easy to view reports. It simplifies the burden handling student data"

Mr Ramakrishnan, CSC.