Studycentro empowers studycentre with a complete Student, university relationship lifecycle management solution.

Learn More...

e-Campus-Campus Management Systems is a complete package one needs for a College/School to deal with...

Learn More...

SMU Studycentro Suite technology has been designed to run SMU Studycenter operations more efficiently and provide...

Learn More...

InsSys is a web enabled information management system designed to automate the entire operations of a modern Institute.

Learn More...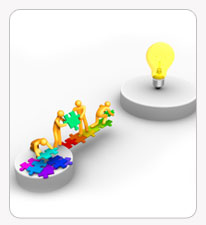 | | | |
| --- | --- | --- |
| | | |
| | Enter your email address to receive information about new products & offers from Greensys Solutions. | |
| | | |

Payment Options for paying Greensys

Billing Department Details

Option 1: Cheque or Demand Draft

Cheque or Draft in favour of Greensys solutions, payable at Chennai, India

Option 2: Direct Cash Deposit

You can direct deposit the cheque, cash or transfer payment online at any branch of ICICI Bank in India. Please mail us at payments@greensyssolutions.com with the cheque or online reference no. after you deposit the amount in our account. . For account details, write to payments@greensyssolutions.com

Please Notify us immediately by Email on payments@greensyssolutions.com , For any payment transfer made by you. We will not be responsible for any Unconfirmed Transfers to us. Please Follow the Transfers Instructions Very Carefully.


Note: After transferring funds to the above account, please e-mail at payments@greensyssolutions.com with your Transaction Details, like Transaction ID, Bank Branch where the cash has been deposited and the exact deposited amount, so that we may credit the appropriate A/c.
Testimonial
"The Software is quite useful. It is easy to work and equally easy to view reports. It simplifies the burden handling student data"

Mr Ramakrishnan, CSC.